It was really rainy today, so there weren't many dogs to meet, and those we did still made it hard to take pictures.
Here's a 10 year old Weimeraner named Otis, which rhymes with Lotus.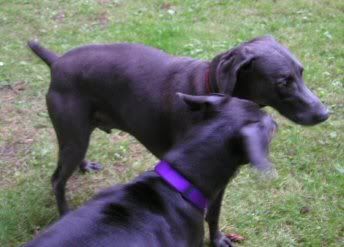 This is Rocky, the neighbor dog I like to bark at.
We hadn't really been formally introduced until today at the park.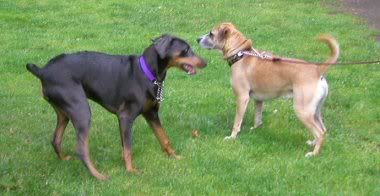 This is Lucy, Rocky's sister.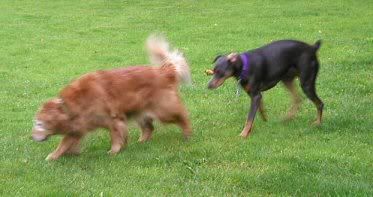 She doesn't like the rain.
This is a dog I cautiously approached by the handball court.
What is that glowing orb above his head?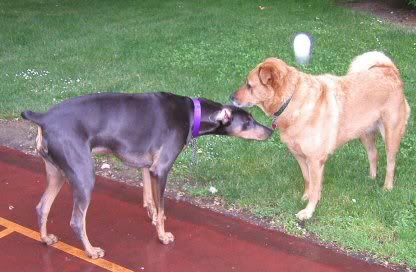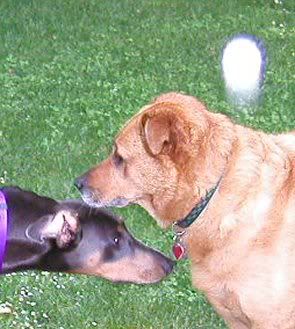 It was a pretty uneventful day, so here's a few more pictures.
Me and my brother Jake.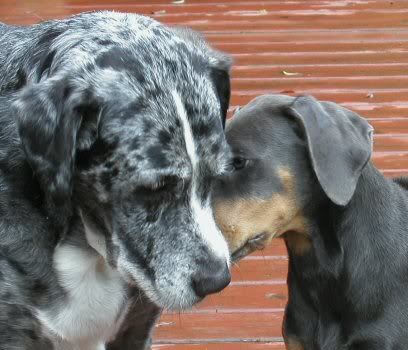 Here's me and my frog when I was still a baby.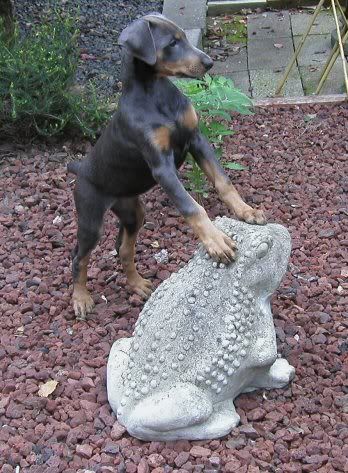 Oh, here's me the first time I met my Alphas.
Until tomorrow....please don't rain!